ABOUT ROCK WOOL INSULATION
Rock wool insulation, also known as mineral wool or stone wool is a type of insulation made from actual stone. Rock wool Slabs have excellent properties in terms of Sound insulation, Sound baffle, High Thermal Insulation along with high melting point. Rock wool insulation is very similar to fiber glass wool Insulation or Polyester Wadding (Polyethylene foam). But instead of it being composed of fluffy glass fibers, Rock wool Insulation is made from a substance called Mineral rock.
Rock wool insulation is made from Natural Rock. The Process involving heating the rock in a furnace to about 3,000 degrees until it melts into a liquid. The liquid Magma like substance is then exposed to a high pressure jet of steam and air which is further spun at a very high speed creating long fiber strands. The strands are then put together creating a thick dense slab / mat, which is further cut into convenient-sized batts of insulation.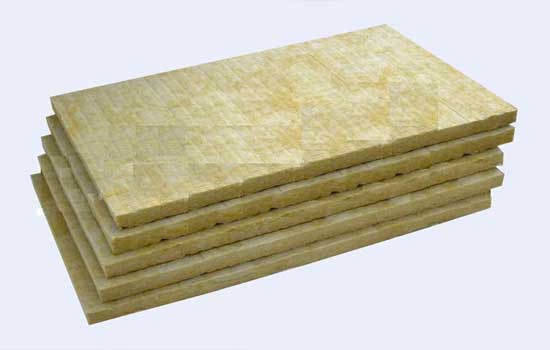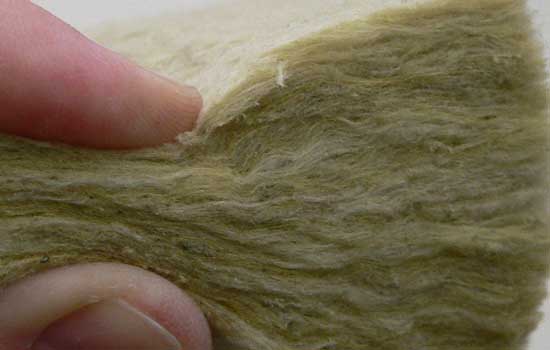 ABOUT JAYSWAL AGENCIES
Jayswal is a fully integrated Manufacturing and Product Stockiest company that provides Building Materials to its consumers around the country. Having made its presence felt in the interior market since 1984, Jayswal Group possesses a trading wing in Bangalore (India) that deals with False Ceiling, False Flooring, Acoustic and Soundproofing products in the banner of Jayswal Agencies. We are one of the leading importers, dealers and suppliers for various Acoustic and Thermal Insulation materials like Rock Wool Insulation, Fiber Glasswool insulation and Polyester wadding (Polyfoam) in major cities in South India like Bangalore, Hyderabad, Chennai, Cochin and many more.
Since its establishment in the year 1984, Jayswal has actively pursued the aim of becoming a leading player and supplier in the field of false ceiling, False Flooring, Gypsum Partition, Acoustic Treatment and other building material. A strong organic growth and a progressive investment has led the company become a leading Dealer and Supplier of Rock wool Insulation slabs in Bangalore.
With no compromise in the quality of Rock Wool and having a transparent business model, our products have been used in many projects by reputed clients such as TATA Projects, Mantri Developers, Salarpuria Sattva, Mittal Universal, Hoysala Developers etc.
PRODUCT SPECIFICATIONS
Thickness: 50 mm
Density: 48 Kg
Coverage: 72 Sft
TECHNICAL SPECIFICATIONS
- Basic Material Composition: Mineral Wool
- Sound Performance: NRC of 0.9
- Withstand Temperature up to: 750°C
- Water absorption: < 1 kg/m2
- Light Reflectance: 75%
- Breaking Load: >150N
FIRE RATING OF ROCKWOOL SLABS
Non-combustible in accordance with IS 3144, BS 476 (part 4) and ASTM E136 which are classified as Class A1.
The following fire safety rating achievements:
- Class 1 surface spread of flame in accordance to BS 476 (part 7)
- Class 0 in accordance to the BS 476.
Surface burning characteristics in accordance with ASTM E84
- Smoke Developed Index: <50 - Fire Spread Index: <25
SOUND RESISTANT
Rock Wool insulation has excellent sound insulation properties giving a Noise Reduction Co-efficient of up to 0.9 to 1


COVERAGE
With excellent quality, our Rockwool minimises wastage by offering a large and consistent coverage.

1 Roll of Rockwool covers up to 70 Sft
FIRE RESISTANT
It has excellent fire resistance properties and is non-combustible.


DIMENSIONAL STABILITY
It has good dimensional stability which can be used for both False Ceiling and Gypsum Partitions.


MOISTURE ABSORPTION
Rock wool's low moisture absorption quality avoids corrosion and prevents from releasing any harmful chemicals.


COMPRESSIVE STRENGTH
Rock Wool provides good mechanical abuse and compressive strength.


APPLICATIONS OF ROCK WOOL INSULATION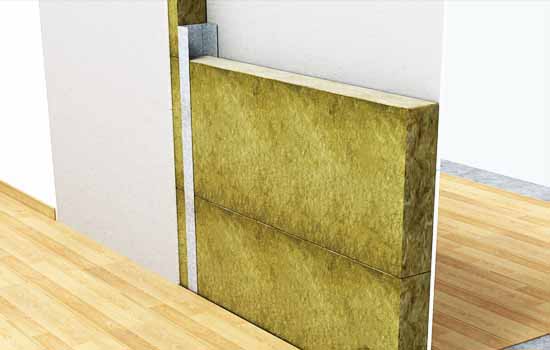 As Rock Wool Insulation Slabs have a high Acoustic and thermal insulation property, also with a high Noise reduction coefficient of up to 0.9 to 1; these slabs are used to Insulate the room from Noise, Echo, Thermal and Heat. Hence, making it suitable for places like:
- Offices
- Conference halls
- Home theaters, Cinemas
- Server Rooms,
- Residential Projects etc.

These Rock Wool Insulation Slabs can be used to lower the temperature of the room in regions where the temperature is too high. Also being a better product in terms of Health and Eco-friendly, these Rock wool insulation slabs can be used as a substitute and be installed instead of using Fiber Glass Wool Insulation or any other type of insulation.

REASONS TO BUY ROCK WOOL INSULATION SLABS / PANELS FROM US:
QUALITY:
One of our main policies is to provide the best of products to our customers. Hence, we have the best quality of Rock Wool Insulation Panels available in the market.
INSTALLATION:
Apart from being Dealers and Suppliers of Rock wool Insulation, we also provide services in terms of Installing it. Being one of the largest suppliers of Rock wool Insulation in Bangalore, we have a large circle of Experienced Contractors who are associated with us for many years i.e. We can help you in choosing the right person for executing your requirements. Hence, providing an end to end solution to all your Acoustic, Soundproofing, Gypsum Partition, False Ceiling and False Flooring Needs.
AVAILABILITY OF THE PRODUCT:
With Jayswal Agencies, you never have to worry about the availability of the product; as we always maintain a large inventory of Rock wool insulation rolls at all times. We guarantee you a transparent process and a fast delivery once a purchase order has been placed.
SAMPLES AND EXHIBITS:
We also have exhibits at our showroom which will help you understand the product in a better way. Apart from that, do let us know if you require samples of Rock wool insulation or any other Acoustic / Soundproofing or False ceiling products. We will provide you with all the necessary samples and product information.
GUARANTEE:
Our products are known to be the best quality in the market
CITIES WE SUPPLY TO:
We are Rock wool insulation dealers and suppliers in Bangalore and many other parts of India i.e. Karnataka, Chennai (Tamil Nadu), Hyderabad (Telangana), Cochin (Kerala), Coimbatore, Mumbai, Surat etc.
ROCK WOOL INSULATION PRICE (BANGALORE) AND OTHER DETAILS :
To know more about the price of Rockwool insulation or any other information regarding our product range, kindly call us or send in your requirements via mail.
We will get back to all your queries as soon as possible.
Customer Care:
Raman: +919008400701
C.N Jha: +919008400705
Email Address:
sales@jayswalgroup.com
jayswal1@yahoo.co.in
Address
#6, 10th B Cross, Jayswal Center,
KHB Road, Kavery Nagar,
Kanaka Nagar, R.T Nagar Post,
Bangalore - 560032.
OTHER ACOUSTIC AND INSULATION PRODUCTS