ABOUT THE PRODUCT
Mineral fibre ceiling Tiles are made up from a mixture of materials; from naturally occurring resources to recycled and processed materials. JITEX Mineral fibre ceiling Tiles and Systems boast excellent qualities including acoustic performance and fire resistance. Buyers can benefit from a ceiling system that fully complements the environment, offering a contemporary, attractive appearance that boasts great functionality and Aesthetics. Mineral fibre ceiling tiles are a part of Drop Ceiling or also called as Suspended Ceiling because they are fixed on a GI modular T-Grid Support and Grid system.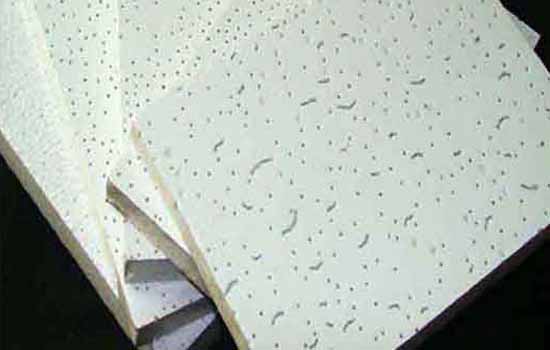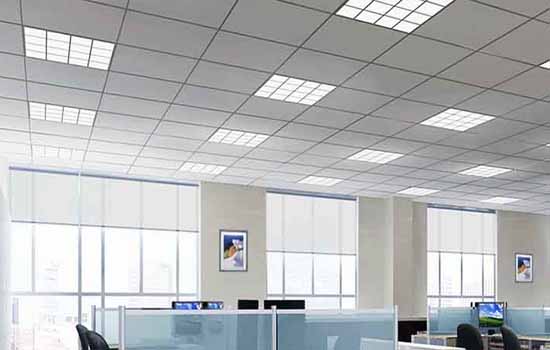 ABOUT GRID CEILING
Grid ceilings are suspended from of an existing ceiling or support system. This ceiling system is also called as T-bar ceilings because the "T-bars" or also know as "Main - T" or "Cross - T" form a 2 feet x 2 feet grid system that holds the ceiling tiles or panels in place.
In the current market scenario, Grid Ceilings are extensively used in Corporate or Commercial Buildings. Originally, due to limited options in Grid Ceiling, this form of False Ceiling was mainly used to hide pipes, electrical wiring and ducting. However, with so many options available at Jayswal ranging from Mineral Fiber Ceiling Tile to Metal Ceiling, PVC Gypsum Laminated Ceiling etc; it gives you the option of creating a unique design that would not only suit your tastes and preferences but would also give additional benefits like Acoustic Insulation, Thermal Insulation, Moisture Resistance etc.
TYPES OF DESIGNS AVAILABLE IN MINERAL FIBER CEILING TILE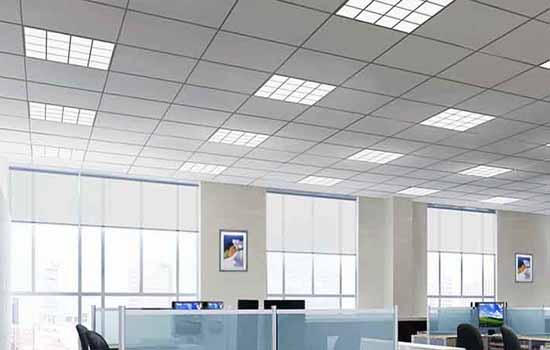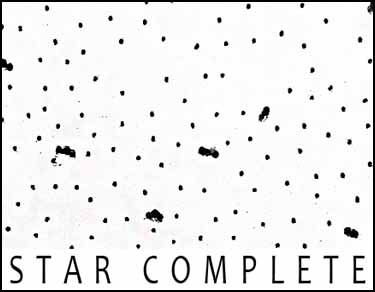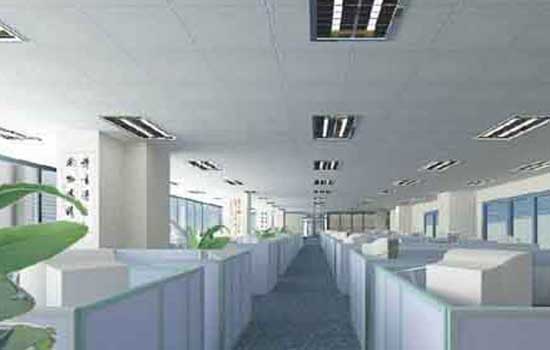 TILE SPECIFICATIONS:
Tile Size: 595mm X 595mm
Thickness: 12mm
Weight: 2.60 Kg / m and 4.50 Kg / m
Edge: Square, Tegular and Concealed (Microlook)
Surface: Three coats of Factory applied vinyl latex white paint
Back Side: Sanded and One Coat Paint
TECHNICAL SPECIFICATIONS
- Humidity Resistance: 99% RH
- Fire Performance: Class 0 / Class 1 BSF476
- Incombustible: Conforms BSF 476 Part IV
- Sound Absorption (NRC): 0.50 - 0.60
- Sound Attenuation: 34 DB
- Light Reflectance: >85%
- Thermal Conductivity: K=0.52 - 0.57 W / mk
- Fiber content: ≥80%
- Recycle content: 45-60%

ABOUT JAYSWAL AGENCIES
Jayswal Agencies is a fully integrated Manufacturing and Product Stockiest company that provides Interior solutions to its consumers around the country. Having made its presence felt in the interior market since 1984, Jayswal Group possesses a trading wing in Bangalore (India) that deals with Grid Ceiling, False Ceiling, False Flooring, Gypsum Partition and Acoustic products in the banner of Jayswal Agencies. Since its establishment in the year 1984, Jayswal Agencies has actively pursued the aim of becoming a leading player and supplier of mineral fibre ceiling tiles and other products relating to Grid Ceiling in Bangalore and other parts of Karnataka.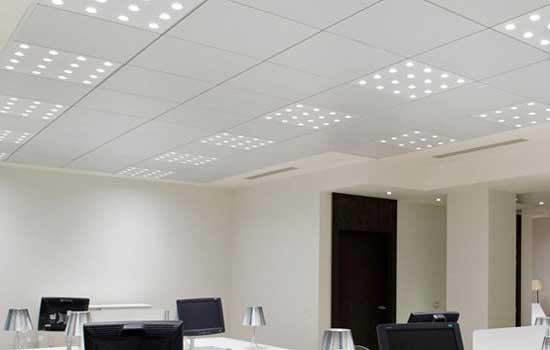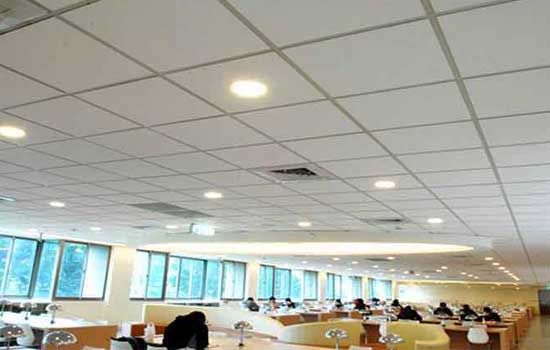 With no compromise in the quality of the mineral fibre ceiling and having a transparent business model, our products have been used in many projects by reputed clients such as TATA Projects, Mantri Developers, Salarpuria Sattva, Mittal Universal, Hoysala Developers etc.
Apart from being dealers and suppliers of mineral fibre ceiling title in Bangalore, we also provide services in terms of installation. Our team of engineers will carry out the entire procedure which will range from the process of analysing the room to the process of designing, fabrication, implementation and execution. Hence, providing an end to end solution to all your Grid False Ceiling requirements.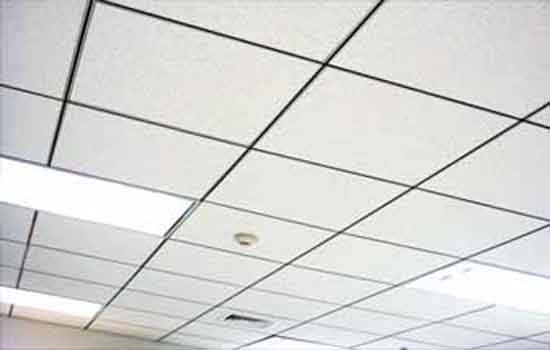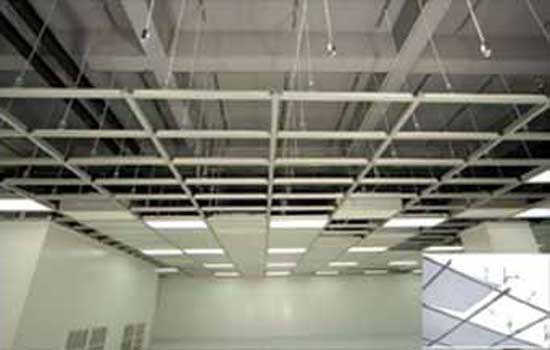 ADVANTAGES OF USING MINERAL FIBER CEILING TILES
JITEX Mineral fiber ceiling tiles have been in use for a long time, and there are many associated benefits that these kinds of ceilings have over other Gypsum Board False Ceiling or other Plastic counterparts.
JITEX Mineral fiber ceiling Tiles have great appearance, durability and presence. These mineral fiber ceiling tiles are highly durable with a life span of over 10 years and are available in a variety of designs and specifications to suit all your tastes and preferences.
Unlike normal Gypsum Board False Ceiling, JITEX Mineral fiber ceiling Tiles are designed in a way to insulate the space from Sound, Thermal and Moisture.
As Gypsum False ceiling is often prone to damage, the cost to repair it is very high and time consuming. Where as the same doesn't apply to Mineral Fibre Ceiling tile or any other Grid Ceiling product. As the tiles and T-Grid system can be replaced easily. Being a cheaper and less time consuming activity.
With such huge benefits and applications, JITEX Mineral Fiber Ceiling tiles adds new dimensions to the office and work space; offering an ideal atmosphere for employees to carry out their work efficiently. Thus making it and an exemplary option which not only provides a perfect finish but also makes it easy on the pockets and faster to install.
DURABILITY
With a lifespan of over 10 years, JITEX Mineral fiber ceiling tile have a longer durability.


HIGH SOUND ABSORPTION
It acts as a sound absorption giving an NRC of 0.50 - 0.60.


HIGH HUMIDITY RESISTANCE
Has a high humidity resistance: 99% RH .


EFFECTIVE THERMAL INSULATION
Provides a Thermal Conductivity of K=0.52 - 0.57 W / mk


HIGH LIGHT REFECTANCE
It also features a high light reflectance of >85%.


GREEN AND ECO-PRODUCT
JITEX Mineral Fiber Ceiling Tile is Eco-friendly and a Safe product to work with.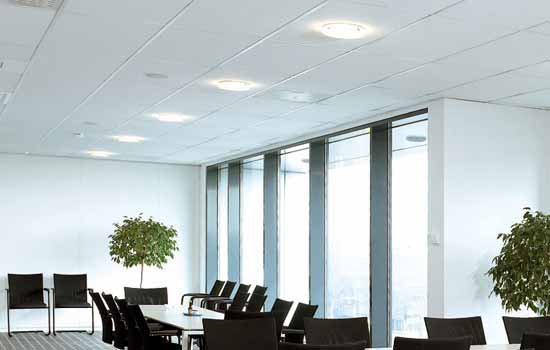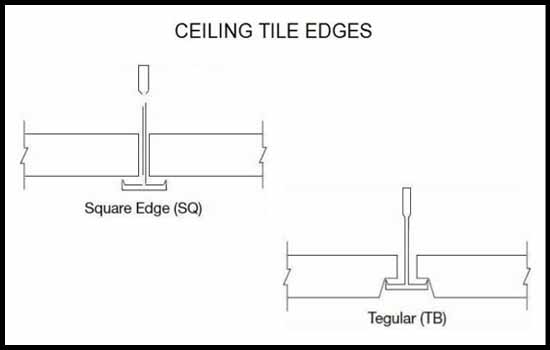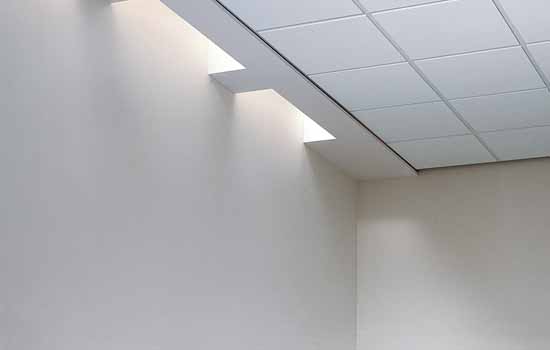 APPLICATIONS:
- Corporate Offices
- Conference Rooms
- Cabins
- Meeting Rooms
- Cafeterias
- Reception / Waiting Lounges
- Hospitals
- Schools / Colleges
APPLICATIONS:
- Gyms / Sports Rooms
- Concert Halls
- Theatres / Cinemas
- Libraries
- Recording Studio
- Home Theatres
- Business Centres etc.
REASONS TO BUY MINERAL FIBER CEILING TILE FROM JAYSWAL AGENCIES:
• Quality:
One of our main policies is to provide the best of products to our customers. Hence, we have the best quality of Mineral fiber ceiling tiles available in the market.
• Samples and Exhibits:
We also have exhibits at our showroom which will help you understand the product in a better way. Apart from that, do let us know if you require samples of mineral fiber ceiling tiles or any other acoustic / Soundproofing or False ceiling products. We will provide you with all the necessary samples and product information.
• Availability of the product:
No matter what quantity you require, we always have a large stock of JITEX mineral fiber ceiling tiles available at all times. Hence, making it easier and faster for you to procure the material.
• Designing and Installation:
Apart from being dealers and suppliers of JITEX Mineral fiber ceiling tiles in Bangalore, we also provide services in terms of installing it. We have a highly specialized team of engineers who will carry out the entire process of installing the Grid / Suspended Ceiling. It ranges from analyzing, designing, fabrication, implementation and execution. Giving you an end to end service and solution to all you False ceiling and Acoustic Needs.
• Guarantee:
JITEX Mineral Fiber Ceiling tiles are highly durable are known to last for more than 10 Years
• Cities We Supply to:
We are mineral fiber ceiling tiles suppliers and dealers in Bangalore and many other parts of India i.e. Karnataka, Chennai (Tamil Nadu), Hyderabad (Telangana), Cochin (Kerala), Coimbatore, Mumbai, Surat etc.
MINERAL FIBER CEILING TILES PRICE (BANGALORE) AND OTHER DETAILS :
To know more about the price of JITEX Mineral fiber ceiling tiles or any other information regarding our product range, kindly call us or send in your requirements via mail.
We will get back to all your queries as soon as possible.
Customer Care:
Raman: +919008400701
C.N Jha: +919008400705
Email Address:
sales@jayswalgroup.com
jayswal1@yahoo.co.in
Address
#6, 10th B Cross, Jayswal Center,
KHB Road, Kavery Nagar,
Kanaka Nagar, R.T Nagar Post,
Bangalore - 560032.