False Ceiling For a 4BHK Villa in Rajankunte, Bangalore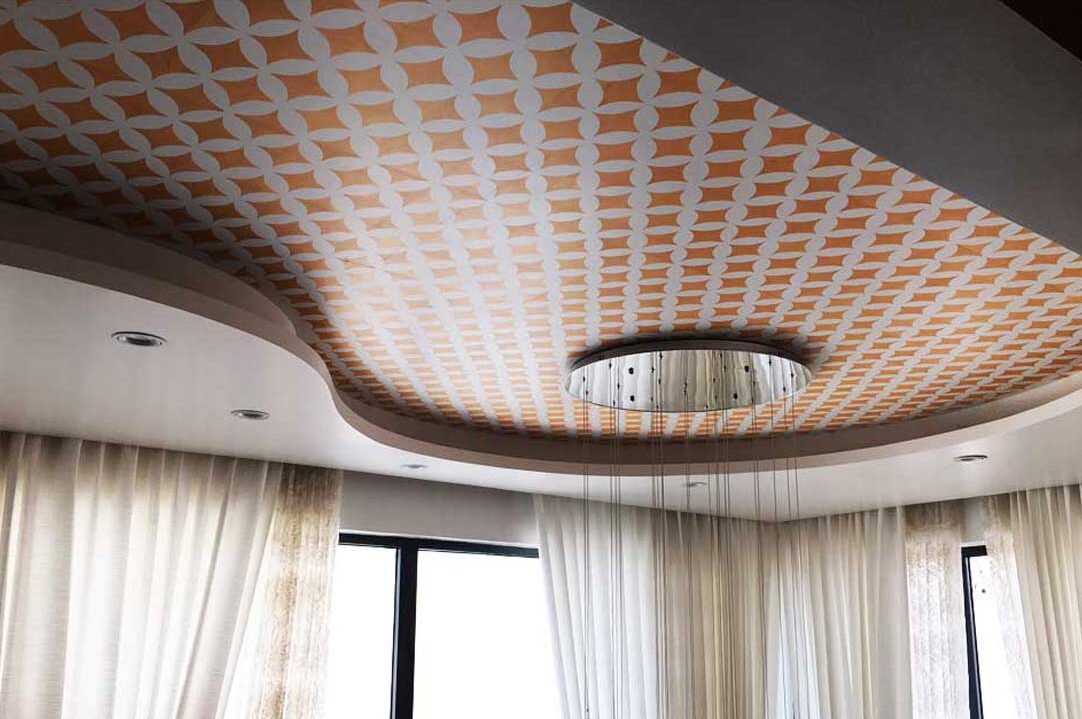 Complete Interior Designing and False Ceiling Installation was carried out for a 4BHK Villa at Rajankunte, Bangalore. A mixture of different False Ceiling materials were used for this particular project, It included materials such as:
- Saint Gobain Gyproc Gypsum Board,
- JITEX G.I channels,
- JITEX PVC Teak Finish Plank,
- Acrylic False Ceiling,
- Wood Wool Board for Acoustic Treatment (Home Theatre).
The bedrooms included a standard Gypsum False ceiling design with Cove lights paired with beautiful colors in order to make the bedroom look more extravagant but yet relaxing.
As the Living room consisted of a huge Spiral Element, in order to bring a change in the other rooms, we adopted a Squarish approach.
The materials included:
-12.5mm Thick Saint Gobain Gyproc Gypsum Board
- JITEX G.I channels
- JITEX Gypsum Powder and Accessories
Other areas of the Villa included:
- PVC Plank: Teak Finish False ceiling in the Verandah
- Yellow color Grid Acrylic sheets placed on to a 2ft x 2ft JITEX Silhouette T-Grid False ceiling suspension system in order to match the other elements of the Kitchen.
- Laser cut Acrylic Sheet as Partitions instead of Gypsum Board Partitions.
Customer Care
Bindu: +919945034989
Interior Designing by:
AN. Architecture Studio
Arjun: +919035208957
Email Address:
sales@jayswalgroup.com
jayswal1@yahoo.co.in
Address
#6, 10th B Cross, Jayswal Center,
KHB Road, Kavery Nagar,
Kanaka Nagar, R.T Nagar Post,
Bangalore - 560032.
bangalore contractors dealers false ceiling gyproc gypsum board jayswal agencies jitex pop ceiling saint gobain suppliers