Jitex Wood Wool Board is a panel composed of long and strong wooden fibres or slivers bounded by Portland cement and stabilized by chemical impregnations. With a high resistance towards heat and noise, these wood wool boards are also known as sound absorbing boards as they have a very high Noise reduction coefficient. Hence, extensively used for Soundproofing and Acoustic Treatment of rooms and walls.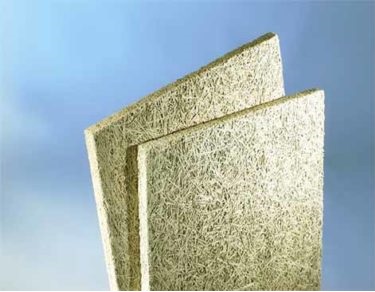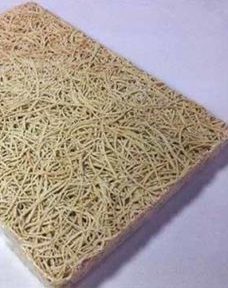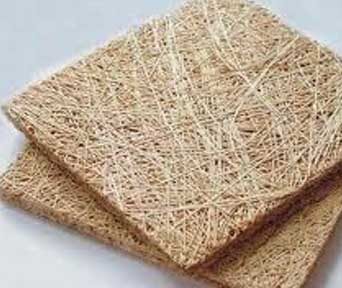 PRODUCT DESCRIPTION:

Size:
2ft x 4ft
2ft x 2ft.
Thickness:
25mm, 18mm, 15mm, 12mm
APPLICATIONS:

With a high NRC of up to 0.80 – 0.90 and the main purpose of wood wool board being used for Acoustic Treatment, these boards are widely used in Theatres, Conference rooms, home theatres, Offices, sports facilities, office buildings, concert halls, recording studios, catering facilities, production halls, garages, external walls, pitched floors, loft floors etc.
CHARACTERISTICS OF JITEX WOOD WOOL BOARD

• Highly Durable
• Good adhesion to concrete
• Resistance to aging, parasites, moulds and chemical effects,
• Good adhesion to concrete
• Very good mechanical properties
• Pleasant and natural look
• Simple formatting and installation
• Excellent Acoustic Sound proofing / deadening
• Low-slope roofing
• Structural sheathing Eco friendly and green product.
TECHNICAL SPECIFICATIONS

• Gives an NRC (Noise Reduction Co-efficient) of: 0.80 – 0.90
• Thermal conductivity: λ=0,074 W
• Noise Isolation: STC up to 51
• Fire Rating:
Class (P) Not easily Ignitable (BS476 Part 5)
I=3.55 (BS476 Part 6) Class - 1 (BS476 Part 7)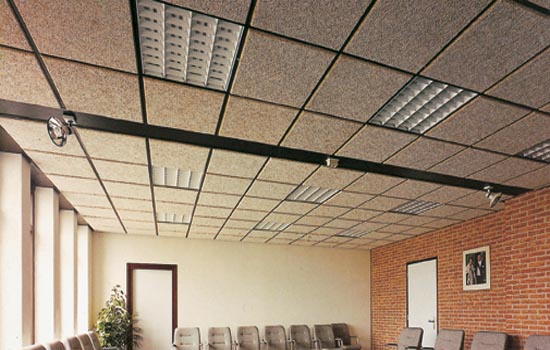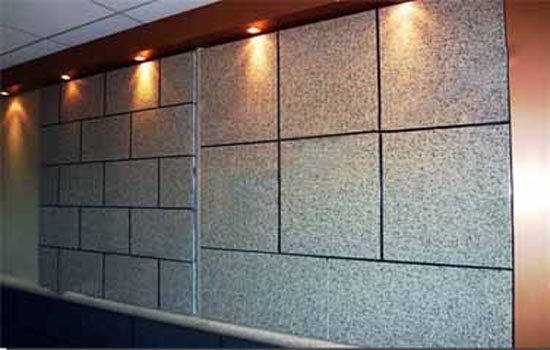 REASONS TO BUY FROM US:
• Availability of the product:
No matter what quantity you require, we always have a large stock of wood wool boards available at all times. Hence, making it easier and faster for you to procure the material.
• Quality:
One of our main policies is to provide the best of products to our customers. Hence, we have the best quality wood wool boards available in the market.
• Economical:
Jitex wood wool boards are very economical and low cost when compared to other available products in the market.
• Guarantee:
Our boards are known to last for more than 20 years.
• Product Customization:
We also help in providing you the product in different sizes, shapes and colours. Hence, catering to all your custom orders.
Note: Minimum orders, setup charges and longer lead times may apply to custom orders.
• Designing and Installation:
Apart from being Wood wool board suppliers in Bangalore, Hyderabad, Chennai, Coimbatore, Cochin and other parts of South India , we also provide services in terms of installing it. We have a highly specialised team of Acoustic and sound engineers who will carry out the entire process of Acoustic treatment and Soundproofing. It ranges from analysing, designing, fabrication, implementation and execution. Giving you an end to end service and solution to all you acoustic and soundproofing needs.
• Samples and Exhibits:
We also have exhibits at our showroom which will help you understand the product in a better way. Apart from that, do let us know if you require samples of wood wool board or any other acoustic / Soundproofing or False ceiling products. We will provide you with all the necessary samples and product information.
• Cities We Supply to:
We are Wood wool board suppliers in Bangalore and many other parts of India i.e. Karnataka, Chennai (Tamil Nadu), Hyderabad (Telangana), Cochin (Kerala), Coimbatore, Mumbai, Surat etc.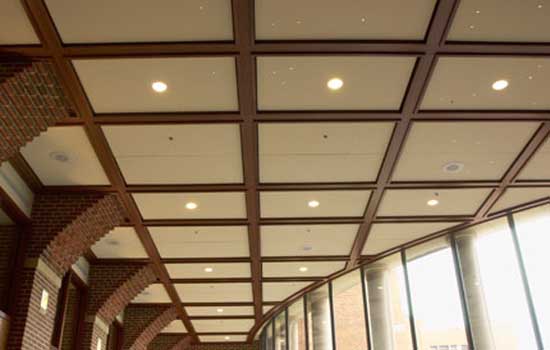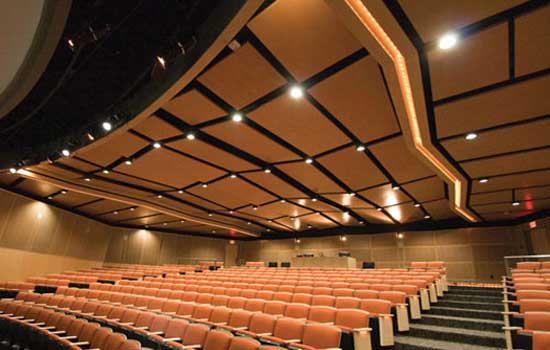 ADVANTAGES OF USING JITEX WOOD WOOL BOARD:
• They are manufactured from natural raw materials.
• They can be installed even on a grid ceiling.
• These boards have a high Non Reduction co-efficient making it best suitable for Acoustic and sound proofing activities.
• Provides a high insulation towards heat and cold.
• They do not burn very easily and quickly.
• Wood wool boards are highly durable and have a long life
• Has a very stable surface with good mechanical and construction properties.
• These boards have a pre-finished surface that can be installed quickly and easily.
• Jitex Wood Wool Boards are environment and eco friendly as they are manufactured from recyclable materials and can be further recycled again and again.
• These boards are harmless and do not cause any health problems to humans or animals.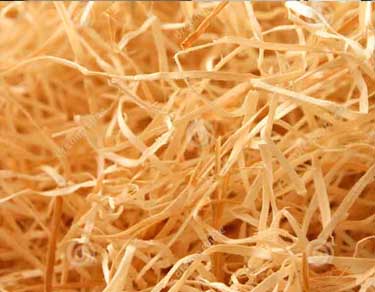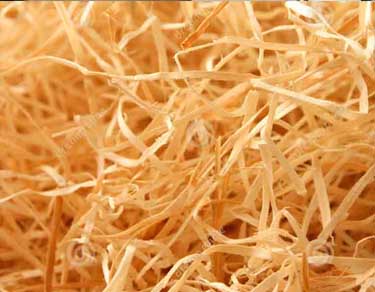 INSTALLATION GUIDE AND OTHER CONSIDERATIONS:
• Storage:
As Wood wool boards are fragile, they have to be stacked on a flat and dry surface in order to prevent them from breaking or getting bent. If the boards come in contact with water, they have to be completely dried before installation.
• Installation:
Jitex Wood wool boards can be mounted on either Galvanized iron, Wooden or aluminium structure. They can be further wrapped in an acoustic fabric cloth for better aesthetics. Apart from this, they can also be installed on a grid ceiling framework.
• Designing and Drawings:
At Jayswal Agencies, we have a highly skilled team of architects and sound engineers who could cater to your designing requirements and can generate new designs and drawings that would best suit your tastes and preferences.
Wood Wool Board Price and Other Details
To know more about the price of wood wool board or any other information regarding our product range, kindly call us or send in your requirements via mail.
We will get back to all your queries as soon as possible.
CONTACT DETAILS
Customer Care:
Raman: +919008400701
C.N Jha: +919008400705
Email Address:
sales@jayswalgroup.com
jayswal1@yahoo.co.in
Address:
#6, 10th B Cross, Jayswal Center,
KHB Road, Kavery Nagar,
Kanaka Nagar, R.T Nagar Post,
Bangalore - 560032.