ABOUT THE PRODUCT
Plaster of Paris is a building material used for the protecting and decorating walls and ceilings. It is also used for molding and casting decorative elements such as Gypsum Cornices, Center Flowers, Domes and other Architectural Moulds. Another term used for Plaster of Paris is Stucco Plaster, which is used for Wall Punning / Wall Plastering.
The most common types of Plaster of Paris mainly contain either gypsum, lime, or cement, but all work in a similar way. However, JITEX Plaster of Paris is manufactured using Natural Gypsum resulting in our plaster having very limited percentage of Salt and salinity. The plaster is manufactured as a dry powder and is mixed with water to form a stiff but workable paste immediately before it is applied to the surface. The reaction with water liberates heat through crystallization and the hydrated plaster then hardens.
ABOUT JAYSWAL AGENCIES
Started repairs in the apartment? Built a house? The next stage - Arrangement. And, oddly enough, it is necessary to start from the ceiling; Especially in those cases where the surface is poor. Jayswal as an ISO 9001:2015 Certified company, manufacture Premium Plaster of Paris that can be used for coating walls, ceilings and also for creating architectural designs. Located in Bangalore (Karnataka), we are one of the leading manufacturers and suppliers of plaster of paris for major cities in South India which include Bangalore, Hyderabad, Chennai, Cochin and many more.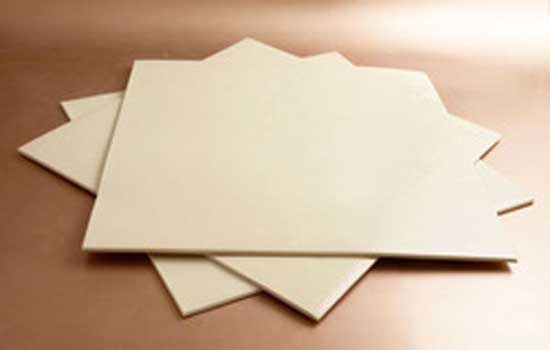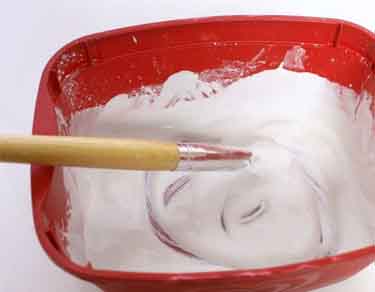 Since its establishment in the year 1984, Jayswal has actively pursued the aim of becoming a leading player and supplier in the field of false ceiling, False Flooring, Gypsum Partition, Acoustic Treatment and other building material. A strong organic growth and a progressive investment has led the company assemble a manufacturing infrastructure for the production of the best quality Plaster of Paris (POP). Apart from that, we also manufacture POP Sheets, Architectural molds and other products related to Plaster of Paris.
With no compromise in the quality of the plaster and having a transparent business model, our products have been used in many projects by reputed clients such as TATA Projects, Mantri Developers, Salarpuria Sattva, Mittal Universal, Hoysala Developers etc.
OUR SERVICES
Apart from being Manufacturers, Suppliers and Authorized distributors for various Plaster of Paris Brands, we also provide services in terms of Wall Plastering and Wall Punning. Being one of the largest suppliers of Plaster of Paris in Bangalore, we have a large circle of Experienced Wall Punning Contractors who are associated with us for many years i.e. We can help you in choosing the right person for executing your requirements. Hence, providing an end to end solution to all your False Ceiling and Wall Plastering needs..
With Jayswal, you never have to worry about the availability of the product; as we always maintain a large inventory of Plaster of Paris at all times. We guarantee you a transparent process and a fast delivery once a purchase order has been placed.
BRANDS MANUFACTURED:
1. MAXIMUS Premium Gypsum Plaster (25 Kg)
2. JITEX Plaster of Paris (35 Kg)
3. JITEX Plaster - Floor Guard (18 Kg)
Apart from being manufacturers and Suppliers of JITEX Plaster of Paris, we are also Authorized distributors and dealers for major brands like:
1. Gyproc Plaster - One Coat Elite
2. Gyproc Plaster - Xpert
3. Gyproc Jointing Compound
4. Lagyp Easy Joint
TECHNICAL SPECIFICATIONS
Brand: JITEX
Material: Natural Gypsum
Color: White Powder
Fineness(rest on sieve): 180 mesh
Water to powder ratio: <40%
Setting Time: 8 - 12 Minutes
2H Bending Strength: 6.5 Mpa
Water Absorption: 34% ~ 36%
Expansion Rate: <0.2%
Finishing Surface: Smooth
DIFFERENCE BETWEEN JITEX PLASTER OF PARIS AND OTHER BRANDS
MATERIAL COMPOSITION
JITEX Plaster is produced using Natural Gypsum rather than using raw materials which are extracted from underground mines or produced through salt water.
COVERAGE
JITEX Plaster of Paris minimizes wastage by offering a large and consistent coverage.

35 Kg Bag (8-10mm Thickness): 26 - 28 sft
SETTING TIME
Where many Brands have an uneven setting time, JITEX Plaster is prepared in such a way that it has a Standard and constant Setting time increasing maximum Labour efficiency and workability.

Setting Time: <12 Mins
COMPRESSION STRENGTH
JITEX Plaster has a Very High Compression Strength when compared to most of the other products available in the market.
PURITY PERCENTAGE
Where most of the Products offer only a Purity Percentage of <70% CaSO4 content, JITEX Plaster offer a Purity Percentage of >95%.
SALT CONTENT
As the salt present in gypsum has a negative reaction on Steel and iron, our Plaster is manufactured using Natural Gypsum with the Salt Content being a mere <0.2% when compared to other Plasters which have more than >10% salinity.
APPLICATIONS OF PLASTER OF PARIS (POP)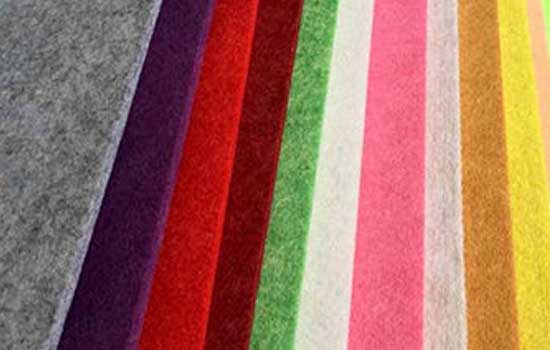 Wall Punning or Wall Plastering:
Plaster of paris is excessively used for punning walls. It is the process of applying layers of Plaster of any desired thickness ( Standard 8 to 10mm) on the interior side of the wall. This allows the Plaster to give a very beautiful and aesthetic appeal to the wall. By applying JITEX Plaster of Paris, it smoothens the unevenness in the wall by eliminating any undulations. Hence, making Plaster of Paris the best choice for Wall Plastering or Wall Punning.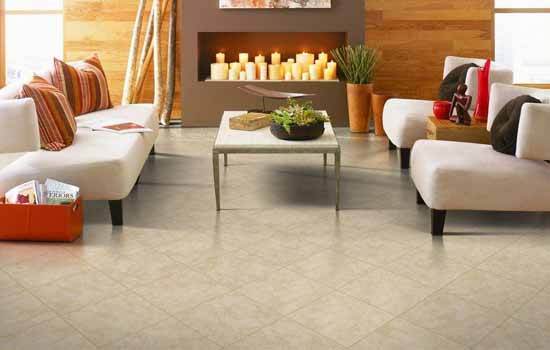 Floor Guards for Protecting Flooring Tiles:
Apart from supplying plaster of paris for wall punning or any other ceiling activities, we offer Plaster of Paris that can be used for protecting your flooring tiles from being damaged or getting scratched. JITEX Plaster of Paris Floor Guard has a very quick setting time. Once the liquidified plaster is poured on to the tiles, you can carry out your activities within a few minutes. Thus, saving your time and protecting your flooring tiles from getting damaged; making it the best and cheapest form of floor guards in the market.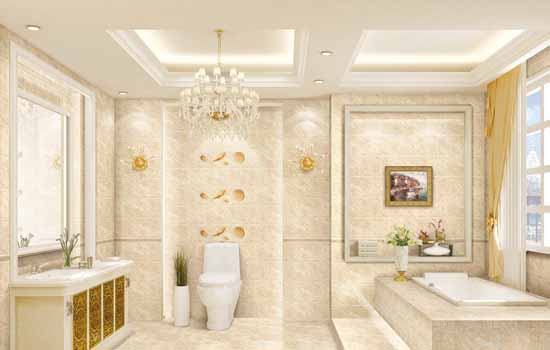 False Ceiling and Gypsum Partitions:
Whether it being False Ceiling or Gypsum Partition, once the Gypsum Boards are fixed on the channels next to each other, the gaps between the boards have to be filled up in order to get a smooth even surface and to prevent any cracks from being developed in the future. With a very high compression and transverse strength, JITEX plaster of Paris helps in covering the gaps; protecting the false ceiling and gypsum partitions from developing any cracks. For more information about False ceiling / Gypsum Partition kindly Click Here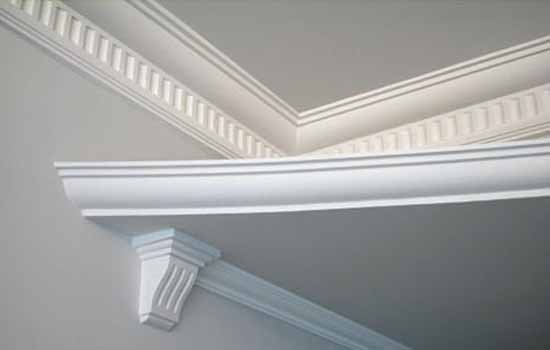 Gypsum Cornices / Architectural molds:
In the current Interior Decoration market, European style of interiors is on the rise. With Gypsum Cornices, Center Flowers, domes and other architectural molds in heavy demand, JITEX Plaster of Paris is used by many manufacturers for making such decorative products. We at Jayswal, being a manufacturer for these molds, have a large catalog of designs which can be used for decorating your interiors. Kindly visit the page "Gypsum Cornices' on the Products page or Click Here to view the variety of designs available.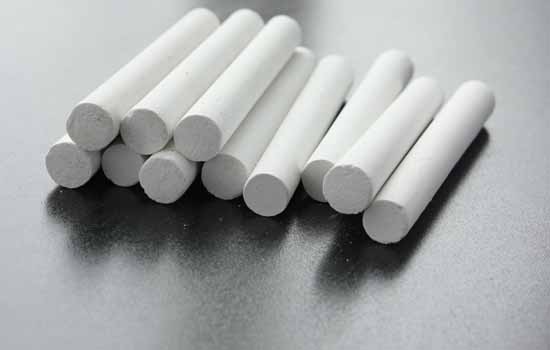 Chalk:
Jitex Plaster of Paris is also used to manufacture chalks that are used to write on chalk boards in schools and other institutions. Our plaster being milky white, helps in producing the finest of chalk sticks that can be seen on any chalk board surface; making it easy to see and smooth to write.

REASONS TO BUY PLASTER OF PARIS FROM US:
• Quality:
At Jayswal, Our main policy revolves around providing the best of products to our customers. Hence, making sure that our clients get the best quality Plaster of Paris for their requirements.
• Availability of the product:
No matter how large the quantity is, we always have a large stock of Plaster of Paris available at all times. Hence, making it easier and faster for procuring the material.
• Guarantee:
JITEX Plaster of Paris is known to last for more than 10 years.
• Economical:
Jitex Plaster of Paris is very economical and supplied at a low cost when compared to other available products and brands in the market.
• Designing and Installation:
Apart from being manufacturers and suppliers of Plaster of Paris in Bangalore, we have a large list of well experienced contractors who are associated with us for many years. We can help in connecting them to you in order to execute any requirements regarding Wall Punning/ Wall Plastering or any other services required in the field of False Ceiling, False flooring and Gypsum Partitions.
• Samples and Exhibits:
We also have exhibits at our showroom which will help you understand the product in a better way. Apart from that, do let us know if you require samples of Plaster of Paris or any other materials regarding False ceiling, False Flooring, Gypsum Partition or Acoustic / Soundproofing. We will provide you with all the necessary samples and product information.
• Cities We Supply to:
We are Plaster of Paris suppliers in Bangalore and many other parts of India i.e. Karnataka, Chennai (Tamil Nadu), Hyderabad (Telangana), Cochin (Kerala), Coimbatore, Mumbai, Surat etc.
PLASTER OF PARIS PRICE (BANGALORE):
To know more about the price of JITEX Plaster of Paris or any other information regarding our product range, kindly call us or send in your requirements via mail.
We will get back to all your queries as soon as possible.
Customer Care:
Raman: +919008400701
C.N Jha: +919008400705
Email Address:
sales@jayswalgroup.com
jayswal1@yahoo.co.in
Address
#6, 10th B Cross, Jayswal Center,
KHB Road, Kavery Nagar,
Kanaka Nagar, R.T Nagar Post,
Bangalore - 560032.