ABOUT THE PRODUCT
T- Grid Channel system it offers maximum accessibility, economy, simplicity . It is also hot-dipped and its galvanized steel construction provides corrosion resistance and it ensures the paint adhesion. Working together with Jitex T-Grid ceiling panels, they are one of the fastest installing ceiling systems in the industry. T-Grid Channel installation is easy with the quick-release cross tee clip. The clips are very easy to remove without tools, minimizing tee damage. The product T-Grid which is supplied by us in a compliance with the industry set standards and norms predefined in the market. Our products are carved out of standard of quality raw material sourced from the reliable vendors of the market. Our product t-Gird channel caters approximately all needs and requirements related to this domain.
ABOUT JAYSWAL AGENCIES
Jayswal is a fully integrated Manufacturing and Product Stockiest company that provides Interior solutions to its consumers around the country. Having made its presence felt in the interior market since 1984, Jayswal Group possesses a trading wing in Bangalore (India) that deals with False Ceiling and False Flooring products in the banner of Jayswal Agencies.
We guarantee you a transparent process and a fast delivery once a purchase order has been placed..
We are also into manufacture T-Grid Channels; we manufacture our products in various cities like Bangalore, Chennai, Hyderabad, Cochin, Coimbatore, Mumbai etc. And we are one of the leading T-Grid Channels suppliers and manufacturing company.
We are T-Grid Channels suppliers and dealers in Bangalore and many other parts of India i.e. Karnataka, Chennai (Tamil Nadu), Hyderabad (Telangana), Cochin (Kerala), Coimbatore, Mumbai, Surat etc
With Jayswal, you never have to worry about the availability of the product, as we always manufacture and maintain a large inventory of T-Grid Channels at all times
Apart from being manufactures and suppliers of T-Gird Channels, we also provide services in terms of installation. Our team of sound engineers will carry out the entire procedure which will range from the process of analyzing the room to the process of designing, ceiling system, false ceiling, suspension system fabrication, installation, implementation, system ceiling and execution. Hence, providing an end to end solution to all your acoustic needs.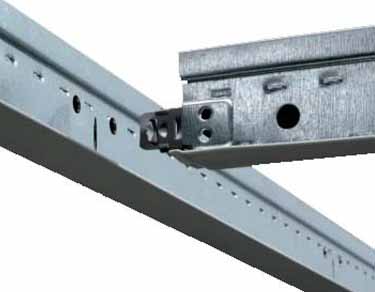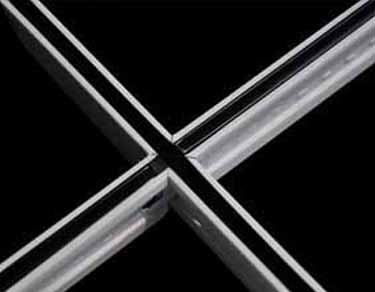 Since its establishment in the year 1984, Jayswal has actively pursued the aim of becoming a leading player and supplier in the field of false ceiling, False Flooring, Gypsum Partition, Acoustic Treatment and other building material.
With no compromise in the quality of T-Grid support system and having a transparent business model, our products have been used in many projects by reputed clients such as TATA Projects, Mantri Developers, Salarpuria Sattva, Mittal Universal, Hoysala Developers etc.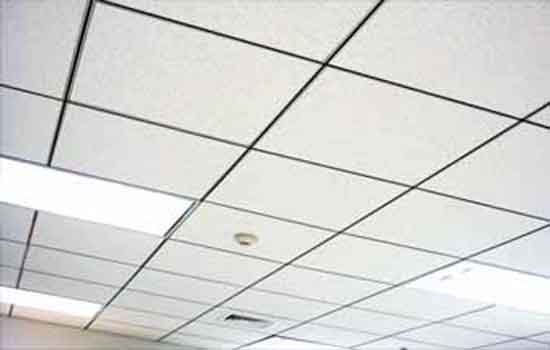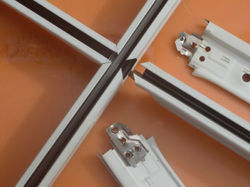 PRODUCT SPECIFICATION :
Length:
Main Tee: 10ft
Cross Tee: 2ft, 4ft
Available Designs:
15mm , 24mm
Black Reveal
Suitable For:
Square tiles
Regular tiles
: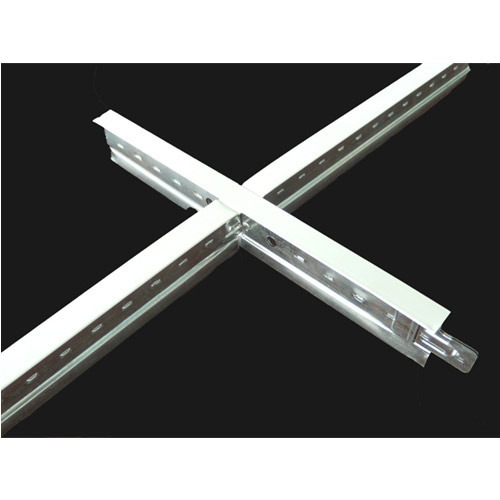 QUICK - RELEASE
Quick-Release cross tee clips can be removed without the use of tools.


SUSPENDED - GRID CEILING
Designed for use with other suspended-grid ceiling components.


AUDIBLE CLICK
Makes sure that the audible click while making tee connection ensures proper assembly


CORROSION RESISTANCE
Hot-dip galvanized for corrosion resistance.


RESIST CORROSION
resists corrosion and offers ideal adhesion for paint.


GALVANIZED STEEL
Made of galvanized steel.


BENEFITS OF T-GRID SUPPORT SYSTEM
T- Grid is an attractive pre-finished white surface.
It has a wide range of ceiling tiles and planks Giving smooth, textured, patterned or
Perforated effects.
It provides sound attenuation
And absorption
electrical and other services
Accommodated in plenum.
Will support loads of weight per tile
Without a patters
REASONS TO BUY T-GRID SUPPORT SYSTEM FROM US
Product Customization:
We also help in providing you the product in different sizes, shapes. Hence, catering to all your custom orders. We also help in providing you the product in which it is personally customized to the customer's interest or choice...
Note: Minimum orders, setup charges and longer lead times may apply to custom order
Availability of the product:
No matter what quantity you require, we always have a large stock of T-Grid channels available at all times. Hence, making it easier and faster for you to procure the material.
Guarantee:
Our products are known to be the best quality in the market
Designing and Installation:
Apart from being T-Grid channels suppliers and manufactures in Bangalore, Hyderabad, Chennai, Coimbatore, Cochin and other parts of South India, we also provide services in terms of installation. We have a highly specialized team of Acoustic and sound engineers who will carry out the entire process of Acoustic treatment and Soundproofing. It ranges from analyzing, designing, fabrication, ceiling system, false ceiling, system ceiling, suspension system implementation and execution. Giving you an end to end service and solution to all your acoustic and soundproofing needs.
Samples and Exhibits:
We also have exhibits at our showroom which will help you understand the product in a better way. Apart from that, do let us know if you require samples of T-Grid Channels or any other acoustic , Soundproofing, Ceiling system , false ceiling , suspension system, system ceiling . We will provide you with all the necessary samples, designs and product information.
Quality:
One of our main policies is to provide the best of products to our customers. Hence, we have the best quality of T-Grid channels available in the market.
Cities We Supply to:
We are T-Grid Channels suppliers and manufactures in Bangalore and many other parts of India i.e. Karnataka, Chennai (Tamil Nadu), Hyderabad (Telangana), Cochin (Kerala), Coimbatore, Mumbai, Surat etc.
T-GRID SUPPORT SYSTEM PRICE(BANGALORE) AND OTHER DETAILS :
To know more about the price of T-Grid Channels or any other information regarding our product range, kindly call us or send in your requirements via mail.
We will get back to all your queries as soon as possible.
Customer Care:
Raman: +919008400701
C.N Jha: +919008400705
Email Address:
sales@jayswalgroup.com
jayswal1@yahoo.co.in
Address
#6, 10th B Cross, Jayswal Center,
KHB Road, Kavery Nagar,
Kanaka Nagar, R.T Nagar Post,
Bangalore - 560032.