ABOUT THE PRODUCT
False flooring or also known as Raised Access flooring is a system used to elevate a secondary floor from the main floor using G.I support system consisting of Pedestals and Stringers. This helps in creating a hidden void for the purpose of concealing any heavy mechanical or electrical wires and conduit pipes that cannot be installed on walls or ceilings. This particular form of false flooring system can be installed at varying heights from anywhere between 4 Inches to 3 feet. Thus making it suitable for places like Server rooms in IT based companies, Modern offices, Data Centers, computer rooms etc.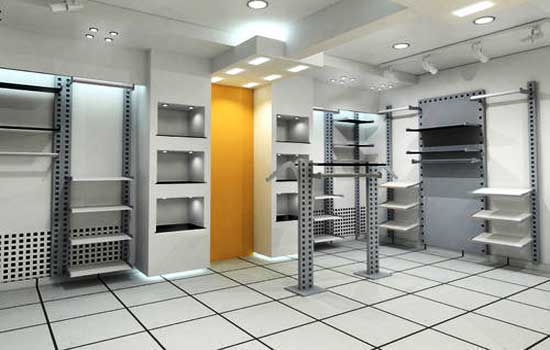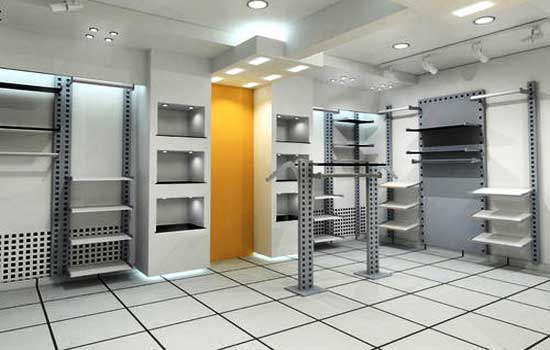 ABOUT JAYSWAL AGENCIES
As Jayswal Agencies, we are one of the leading Dealers and suppliers of False flooring Tiles and Support systems in Bangalore, Karnataka. With 34 Years of experience, we have established ourselves not only in the field of False Flooring but also in to other fields such as False Ceiling, Gypsum Partition and Acoustic Treatment. Apart from being Authorized distributors for many well known brands like Saint Gobain, USG Boral, Shera etc., We are also an ISO 9001:2015 certified company . We manufacture many products related to False Ceiling and False Flooring such as Gypsum Powder, Plaster of Paris, G>I Channel, Stringers, Pedestals, ceiling tiles etc.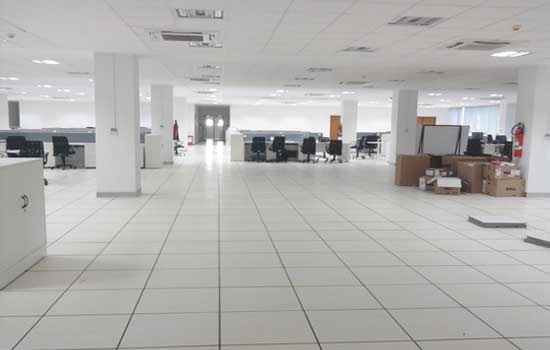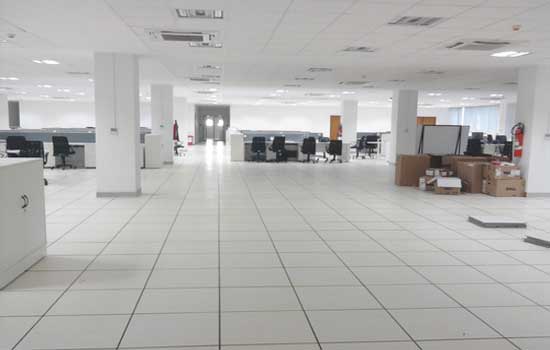 Since its establishment in the year 1984, Jayswal Agencies has actively pursued the aim of becoming a leading Dealer, Supplier and Player in the field of False Flooring (Raised Access Flooring) and other building material industry such as False Ceiling, Gypsum Partition and Acoustic Treatment.
With no compromise in the quality of False flooring Tiles and Support System and having a transparent business model, our products have been used in many projects by reputed clients such as BMW Factory (Chennai), Project Carbon Ladder, Bangalore Aerospace Park Ltd., Design2Decor, Cerulean Interiors etc.
TILE SPECIFICATIONS:
Type: Anti Static Flooring Tile
Material: Steel Cementitious panel
Tile Size: 600mm X 600mm
Thickness: 35mm
PRODUCT FEATURES:
- False Flooring Tiles are designed specifically for IT Server rooms and Computer rooms.
- These Tiles have excellent Load Performance and Rolling Load.
- False flooring tiles / Panels and Solid and Quiet.
- These tiles are Non-combustible.
- Life time protection as they are composed of Black Electrode position cathodic epoxy paint.
- JITEX False Flooring panels have Class A Flame spread with low smoke development rating.
ADVANTAGES OF FALSE FLOORING TILES :
A false flooring tile plays a key role in acoustics and sound absorption. It is designed in such a way that it reduces the noise thus, making the space quiet
It is more economical to install false flooring than to get the entire ceiling renovated in case of damages as they are removable.
False flooring tiles can prove to be very energy efficient as it aids in reducing heat during summers and cold during winters, thus lowering the electric bills.
False flooring tiles are very easy to install with the help of right kind of tools. Although, you can install it by yourself, it is advisable to get it installed by a professional contractor.
False flooring hides the duct work, pipes and electrical wires giving the ceiling a clutter free neat and clean look
ELEVATED STRUCTURAL
In false flooring a plexus structure metal consisted for adjustable-height legs called Pedestal in order to provide base to panels. .


WIDELY USED
Our product false flooring are widely used in modern multinational offices, companies, buildings and various areas like command centers.


GREAT DESIGNS
We provide a great design in false flooring tiles as well as we ensure lower cost, energy efficiency and no waste.


CUSTOMIZED PRODUCT
We can customize the product false flooring tiles as per customer requirements/choices.


INTERNATIONAL QUALITY
We also ensure our customers to experience international quality standards and are absolutely reliable services.


OPTIMUM LEVEL
We use optimum level of advanced technology used in order to give better efficiency as well as quality.


REASONS TO BUY FALSE FLOORING TILES FROM US:
Samples and Exhibits:
We also have exhibits at our showroom which will help you understand the product in a better way. Apart from that, do let us know if you require samples of false flooring tiles or any other acoustic / Soundproofing. We will provide you with all the necessary samples , designs and product information.
Cities We Supply to:
We are false flooring ceiling tiles suppliers, dealers and manufactures in Bangalore and many other parts of India i.e. Karnataka, Chennai (Tamil Nadu), Hyderabad (Telangana), Cochin (Kerala), Coimbatore, Mumbai, Surat etc.
Guarantee:
Our products are known to be the best quality in the market
Quality:
One of our main policies is to provide the best of products to our customers. Hence, we have the best quality of false flooring tiles available in the market.
Product Customization:
We also help in providing you the product in different sizes, shapes. Hence, catering to all your custom orders. We also help in providing you the product in which it is personally customized to the customer's interest or choice...
Note: Minimum orders, setup charges and longer lead times may apply to custom orders
Designing and Installation:
Apart from being false flooring tiles suppliers, dealers and manufactures in Bangalore, Hyderabad, Chennai, Coimbatore, Cochin and other parts of South India, we also provide services in terms of installing it. We have a highly specialized team of Acoustic and sound engineers who will carry out the entire process of Acoustic treatment and Soundproofing. It ranges from analyzing, designing, fabrication, implementation and execution. Giving you an end to end service and solution to all you acoustic and soundproofing needs.
Availability of the product:
No matter what quantity you require, we always have a large stock of false flooring tiles available at all times. Hence, making it easier and faster for you to procure the material.
FALSE FLOORING TILES CEILING PRICE (BANGALORE) AND OTHER DETAILS :
To know more about the price of false flooring tiles or any other information regarding our product range, kindly call us or send in your requirements via mail.
We will get back to all your queries as soon as possible.
Customer Care:
Raman: +919008400701
C.N Jha: +919008400705
Email Address:
sales@jayswalgroup.com
jayswal1@yahoo.co.in
Address
#6, 10th B Cross, Jayswal Center,
KHB Road, Kavery Nagar,
Kanaka Nagar, R.T Nagar Post,
Bangalore - 560032.