ABOUT THE PRODUCT
Jitex Glass wool insulation makes a significant contribution in ensuring efficient thermal insulation, energy consumption, noise pollution, protecting personnel from hot surfaces, and by reducing fluctuations of temperature in buildings; creating a safer work environment, whilst improving personal comfort and efficiency.
The Insulation process involves the creation and trapping of many small pockets of air between the glass fiber. JITEX Fiber Glass wool insulation is produced in the form of rolls, with different physical, thermal and mechanical properties.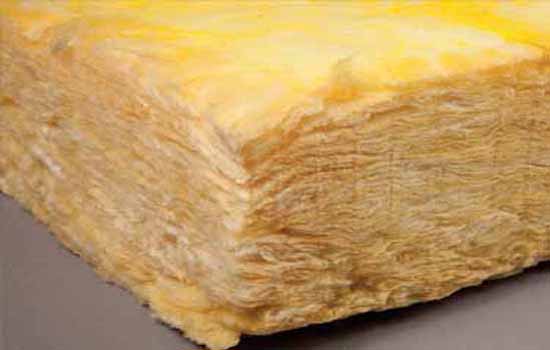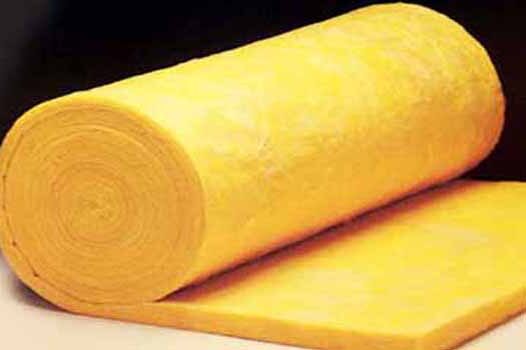 ABOUT JAYSWAL AGENCIES
Jayswal is a fully integrated Manufacturing and Product Stockiest company that provides Interior solutions to its consumers around the country. Having made its presence felt in the interior market since 1984, Jayswal Group possesses a trading wing in Bangalore (India) that deals with Insulation, False Ceiling, False Flooring and other Acoustic / Soundproofing products in the banner of Jayswal Agencies.
Since its establishment, we have maintained the highest standards of quality control and assurance adhering to Standard Operating Procedures. Hence, helping us provide designs which are consistent with the culture and values of our clients. Apart from this , as an ISO 9001:2015 certified company, the company manufactures certain false ceiling products such as Grid Ceiling Tiles, Gypsum Powder / Plaster of Paris, Gypsum Cornices, Flowers, G.I channels / G.I Sections etc.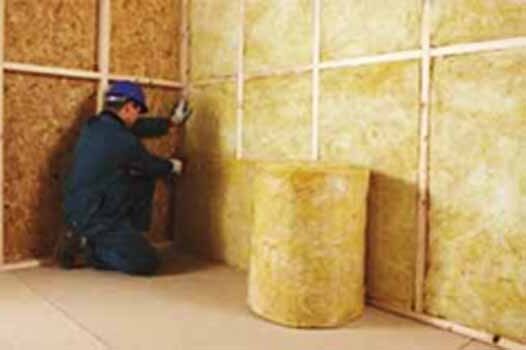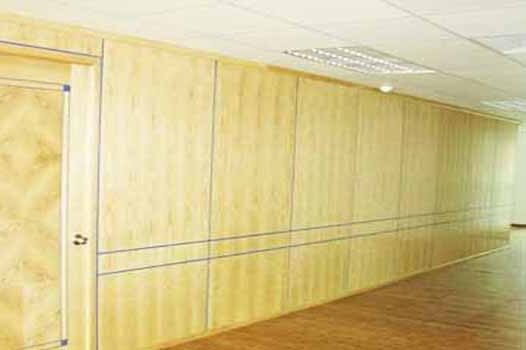 Jayswal Agencies has actively pursued the aim of becoming a leading Dealer and supplier of JITEX Fiber Glass Wool Insulation in Bangalore and other Parts of Karnataka and South India. With no compromise in the quality of the JITEX Fiber Glass wool Insulation and having a transparent business model, our products have been used in many projects by reputed clients such as TATA Projects, Mantri Developers, Salarpuria Sattva, Mittal Universal, Hoysala Developers etc.
PRODUCT SPECIFICATIONS:
Variant 1:
Thickness: 25mm
Density: 16 Kg
Coverage: 200 - 220 Square Feet
Variant 2:
Thickness: 50mm
Density: 32 Kg
Coverage: 130 - 140 Square feet
TECHNICAL SPECIFICATIONS
- Vibration and Jolting Resistance: Conforms to BS2972.
- Moisture Content: Less than 2% (BS 2972).
- Water Absorption: Less than 2% (BS 2972).
- Shot Content: Nil in accordance (BS 2972).
- Odorless: Conforms to BS 2972.
- No Mould Growth: Conforms to BS 2972.
- Recovery after Compression: More than 95% (BS 3958)
EXCELLENT ACOUSTIC INSULATION
Glass Wool is an Excellent acoustic insulation with a Noise Reduction of up to 0.90 - 1.


THERMAL AND HEAT INSULATION:
It has excellent Thermal and Heat Insulation resulting in keeping the room space cool during summer times.


ABSORPTION OF MOISTURE:
Fiber Glass wool Insulation rolls have certain moisture absorbing properties.


VERY LIGHT WEIGHT:
Glass Wool is very Light weight material and is very easy to install.


LONG TERM INSULATION:
Provides long term insulation performance of up to 6 to 8 Years.


COST EFFICIENT:
JITEX Fiber Glass wool Insulation is cheaper and economical when compared to other brands or substitutes like Rock wool Insulation and Polyester Wadding.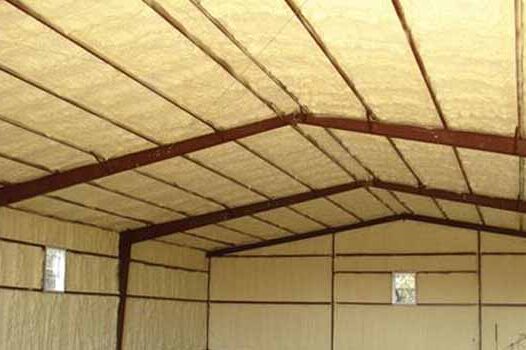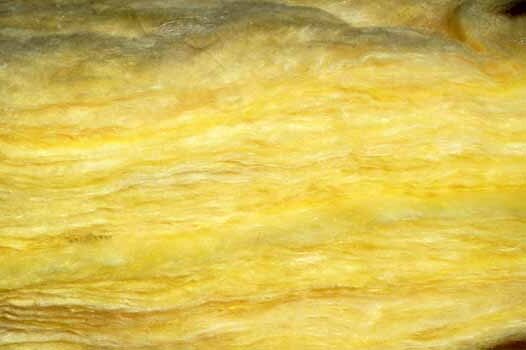 APPLICATIONS OF GLASS WOOL INSULATION
With Low density through varied compression and binder content, JITEX Fiber Glass wool Insulation rolls consists of knotted or flexible fibers of glass that trap air inside resulting in higher thermal insulation.
Fiber Glass wool is used to insulate flat surfaces such as False ceiling, Grid ceiling, and Partitions whether it being Gypsum Partition, Wood Wool board Partition or any other form of Partition.
JITEX Fiber Glass wool Insulation can also be used to insulate piping for better soundproofing.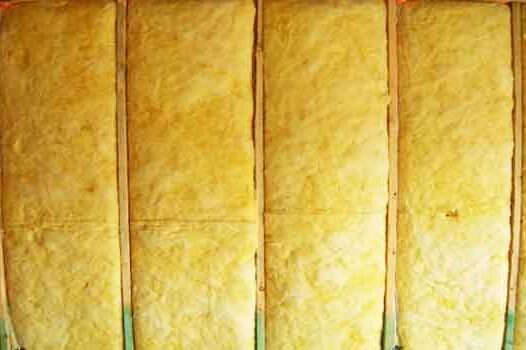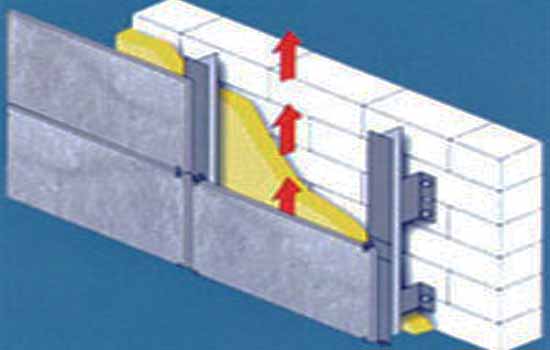 BENEFITS OF GLASS WOOL INSULATION
JITEX Fiber Glass Wool Insulation ensures a variety of benefits that can be used for ensuring a safe work place. The benefits are as follows:
The primary benefit relates to Thermal Insulation. Fiber glass wool insulation reduces energy consumption and protects the personnel from hot temperatures and surfaces. It also reduces any fluctuations in the building's temperature creating a safe work environment. Hence, increasing the comfort and efficiency of employees.
Apart from Thermal Insulation, another important benefit relates to Acoustic Insulation. It reduces the amount of noise and Echo in a room. Hence, preventing any Loud noise that could lead to irritation and hearing problems.
As JITEX Fiber Glass wool Insulation is an incombustible material, it makes the work place a Fire-safe environment. Hence, can be used as a Fire barrier in certain applications.
With a Neutral pH level, Fiber Glass wool Insulation has no moisture absorption and does not corrode or discharge any chemicals that could be harmful.
As Glass wool Rolls are lightweight, they can be transported easily saving a lot of time.. Not only that, it is also very easy to install. Making it a very time - efficient product.
REASONS TO BUY JITEX FIBER GLASS WOOL INSULATION FROM JAYSWAL AGENCIES:
• Availability of the product:
No matter what quantity you require, we always have a large stock of JITEX Fiber Glass wool Insulation Rollds available at all times. Hence, making it easier and faster for you to procure the material.
• Quality:
One of our main policies is to provide the best of products to our customers. Hence, we have the best quality of Fiber Glass wool Insulation Rolls available in the market.
• Samples and Exhibits:
We also have exhibits at our showroom which will help you understand the product in a better way. Apart from that, do let us know if you require samples of Fiber Glass wool or any other acoustic / Soundproofing or False ceiling products. We will provide you with all the necessary samples and product information.
• Designing and Installation:
Apart from being Dealers and suppliers of JITEX Fiber Glass Wool Insulation in Bangalore, we have a large list of well experienced contractors who are associated with us for many years. We can help in connecting them to you in order to execute any requirements regarding Insulation or any other services required in the field of False Ceiling, False flooring and Gypsum Partitions.. Giving you an end to end service and solution to all you False ceiling and Acoustic Needs.
• Guarantee:
JITEX Fiber Glass Wool are highly durable and are known to last for more than 10 Years
• Cities We Supply to:
We are Fiber Glass Wool Insulation suppliers and dealers in Bangalore and many other parts of India i.e. Karnataka, Chennai (Tamil Nadu), Hyderabad (Telangana), Cochin (Kerala), Coimbatore, Mumbai, Surat etc.
FIBER GLASS WOOL INSULATION PRICE (BANGALORE) AND OTHER DETAILS :
To know more about the price of JITEX Fiber Glass Wool Insulation Roll or any other information regarding our product range, kindly call us or send in your requirements via mail.
We will get back to all your queries as soon as possible.
Customer Care:
Raman: +919008400701
C.N Jha: +919008400705
Email Address:
sales@jayswalgroup.com
jayswal1@yahoo.co.in
Address
#6, 10th B Cross, Jayswal Center, KHB Road, Kavery Nagar, Kanaka Nagar, R.T Nagar Post, Bangalore - 560032.