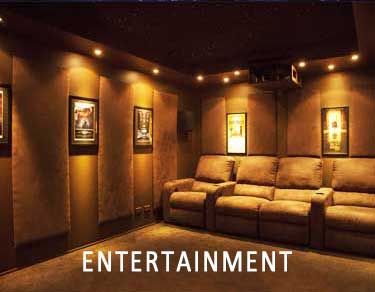 ENTERTAINMENT


Home Theatre
Theatre
Media Room
Auditoriums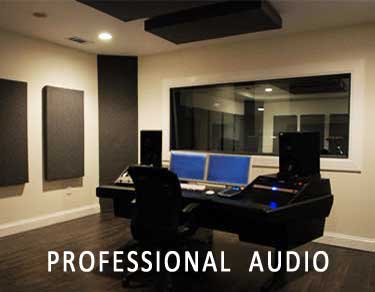 PROFESSIONAL AUDIO


Recording Studio
Home Studio
Media Room
Broadcast & Podcast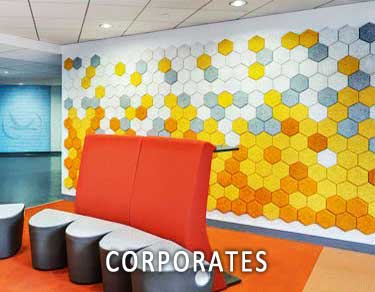 OFFICE


Conference Rooms
Video Conference
Privacy and Containment
Call Center
Data and Server Rooms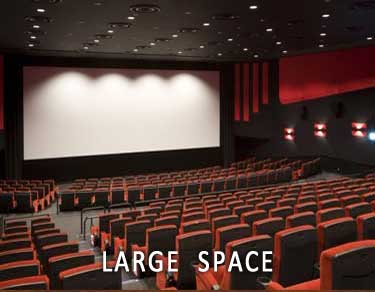 LARGE SPACE


Auditoriums
Convention Center
Gymnasium
Sports Arena
Community Center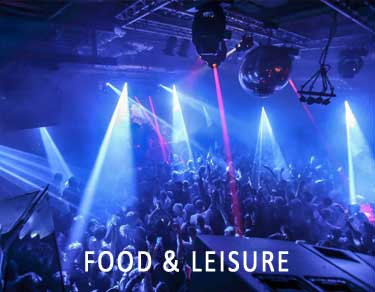 FOOD & LEISURE


Restaurants
Pubs and Bars
Nightclubs
Cafeterias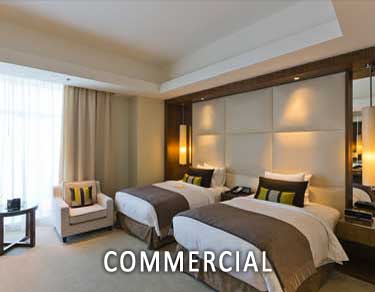 COMMERCIAL

Hotels
Banks & Financial Institutions
Hospitals
Airports
Large Production Facility
Distribution Center
NOISE CANCELLATION
With wood wool board having a High Noise Reduction Coefficient of 0.90 and through proper Acoustic Treatment procedures, it helps in cancelling out any form of Noise present in the room such as Echo or Vibrations. Thus, leading in the production of crisp and clear sound from your Theater, Home theater or Recording Studio instruments.


AESTHETICS
By using a Gripper and Fabric system, we are able to achieve any form of design whether it being simple, moderate or complicated. No matter what your design needs are, Jayswal agencies can execute it with perfection. Thus, not only making your room Acoustically perfect but also making is pleasing to your eyes through Aesthetics.


MINIMAL MAINTENANCE & MAKE OVER
Acoustic Treatment does not require much maintenance. With the use of Fabric, minimal dusting or vacuuming is all that is needed. Unlike furniture or other forms of interior work, Fabric can be obtained at cheaper costs. Thus giving the option of changing the look of your studio or theater at minimal costs after a few years. Giving it a Make over all again.


THERMAL AND HEAT INSULATION
Through Acoustic Treatment, the insulation material installed such as Glass wool, Rock Wool or Poly foam not only cancels out the noise; but also insulates the room from external heat and thermal energy. Thus, lowering the temperature of the room drastically during summer.


ECO FRIENDLY
The materials used for Acoustic Treatment such as Wood Wool Board, Poly Foam or Fabric is Non-Hazardous and Eco-Friendly. Also, JITEX Wood Wool Board has a very high Fire Rating and does not burn very easily in case of a Fire breakout. Thus, using, adopting and maintaining Standard Health materials and procedures throughout our projects.