Wood Wool Board Wall Paneling, Nagavara – Bangalore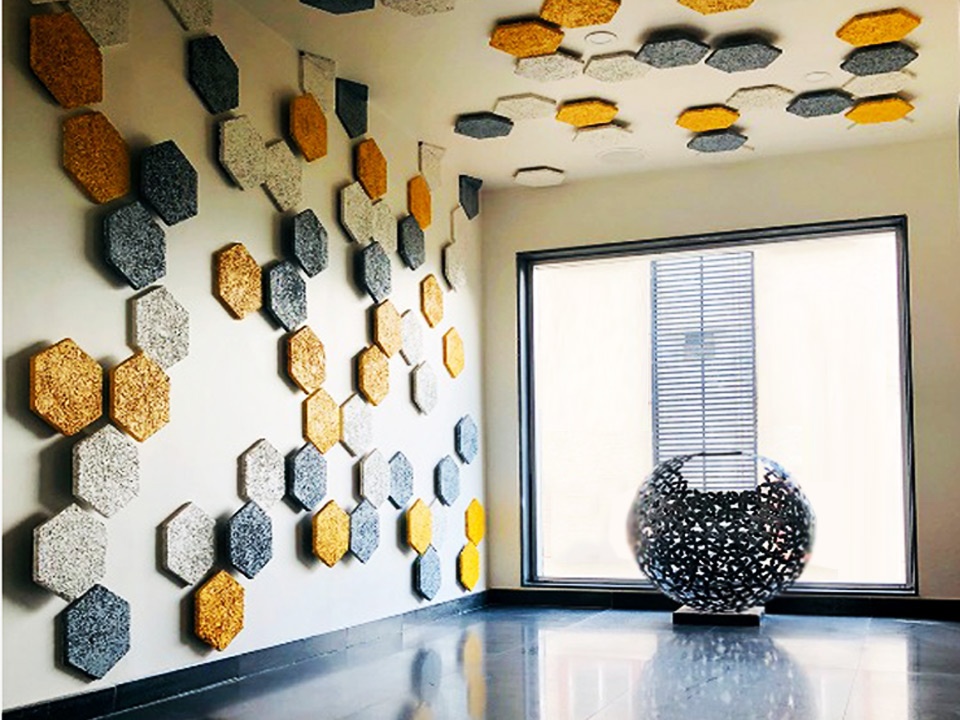 To improve the Aesthetics of the lobby, Jitex Wood Wool Board was cut in the shape of Hexagons and fixed on to the wall directly at different levels. The wood wool boards were later finished by two layers of spray paint. Thus, not only improving the aesthetics, but also improving the acoustics of the space.
The Following materials were Used:
1. JITEX Wood Wool Board (Acoustic Panel) – 18mm Thickness – 600mm x 1200mm
2. Royal Emulsion Paint – Mustard, Grey and White
Note:
1. Although the standard size of Wood Wool Acoustic Board is 2ft x 4ft, we can cut and supply these boards in any shape or size whether it being Hexagon, Pentagon, Triangle, Squares etc.