Acoustic Treatment for a Home Theatre in Rajajinagar, Bangalore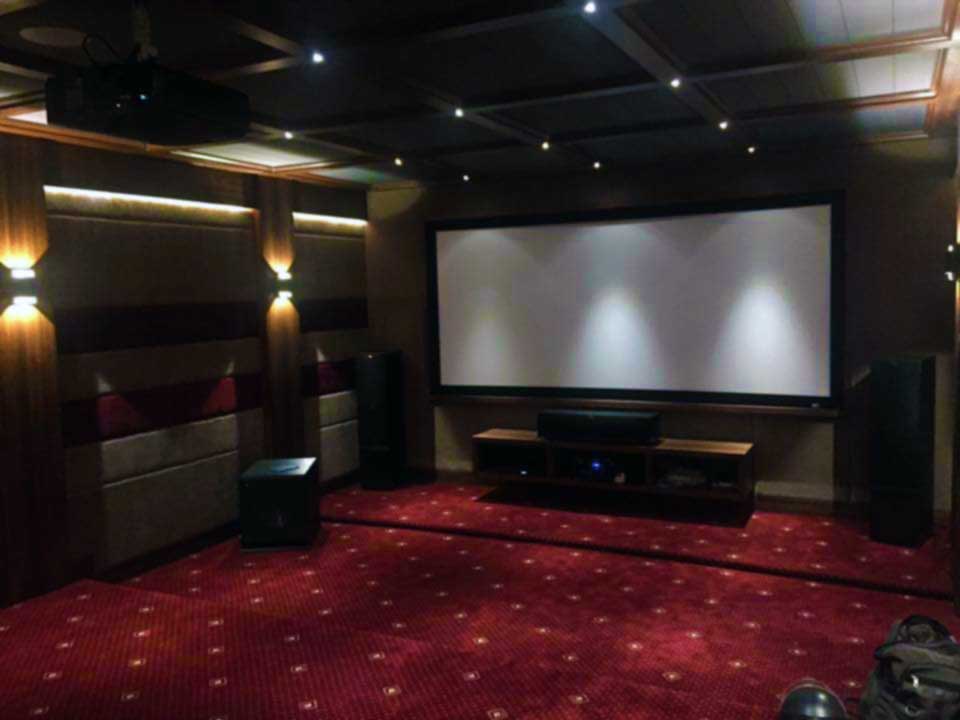 Project: Acoustic Treatment
Type: Home Theatre
Location: Rajajinagar, Bangalore
Size of the Room: 12ft x 18ft - Height: 9ft
The Following materials were Used:
1. JITEX Wood Wool Board (Acoustic Panel) - 15mm Thickness - 600mm x 1200mm - Yellow Color
2. JITEX Glasswool Insulation - 50mm thickness - 32 Kg density / m3
3. JITEX Galvanized Iron Partition Channel system
4. Gasket Tape
5. PVC Gripper fabric track system with 12mm PU Foam.
The process involved a 50mm thick G.I Partition channel system and filling the internal layer with 50mm thick Fiber Glasswool Insulation of 32 Kg Density / m3. A layer of Gasket tape was stuck on the front facing side of the channel system and 15mm thick Wood Wool Board (Acoustic Panel) screwed on to it. The finishing comprised of a 12mm PVC Gripper track system, 12mm Thick PU Foam and Fabric.
acoustic panel acoustic treatment bangalore chennai dealers fiber glass wool insulation home theatre hyderabad rajajinagar recording studio suppliers theatre wood wool board