Acoustic Treatment For a Home Theater in Bannerghatta, Bangalore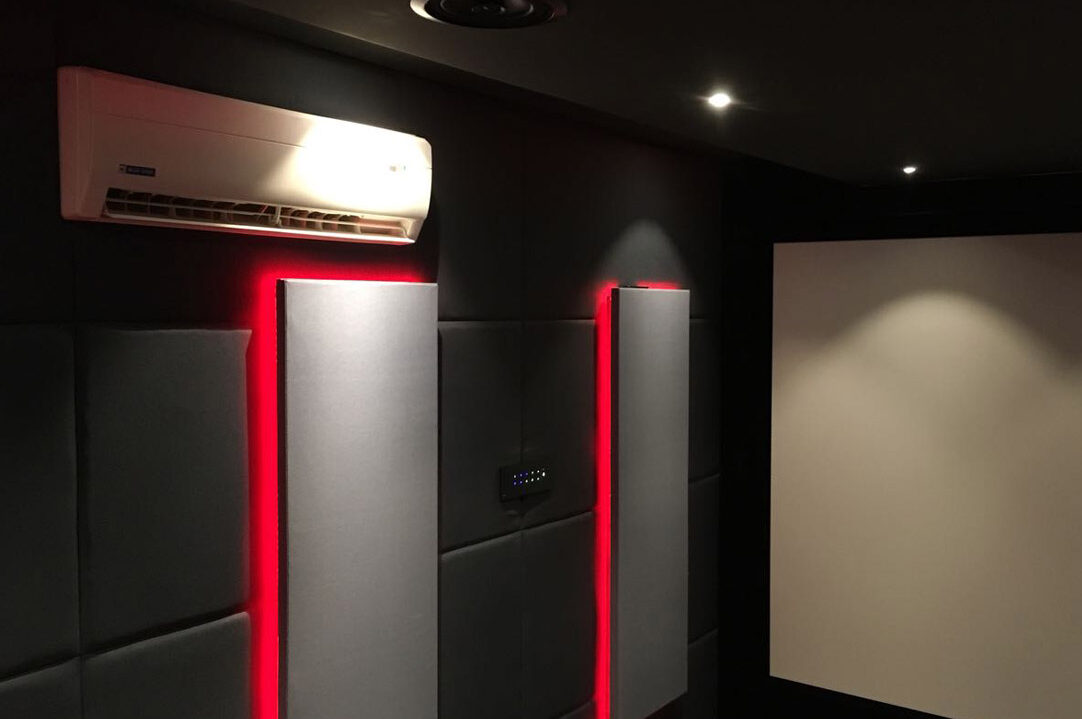 Complete Wall Acoustic Treatment was carried out for this 5 seater Home Theatre in Bannerghatta, Bangalore. The Acoustic Treatment consisted of  a Fabric Finish Wall Paneling system with 18mm Thick Wood Wool Acoustic Board as the primary material and further insulating it with a layer of 50mm thick Fiber Glass wool Insulation of 16kgm3 Density in order to treat all frequencies.
For Aesthetics, the final finish comprised of a Gripper Track system with two layers of  Polyurethane (PU) Foam with Standard R.P Fabric for thicken the grooves. Additional Acoustic Panels of size 600mm x 1200mm were elevated from the Primary Acoustic Wall and were highlighted using Rope or Cove lights.
A well balanced color scheme of Grey Fabric and Red Lights were used in order to match the other elements of the Home Theater to create a elegant and sophisticated look.